Social media
When you build an online store, the actual store front and brand mark are just the tip of the iceberg. To sell your products and your brand (and we mean REALLY sell) you need to engage your audience, you need to tell them who you are, what your brand believes and why a customer should choose you! In order to do this you need a credible and professional social media presence.
Since social media sprang into life, we have been thinking of and implementing creative ways to get you noticed among the multitude of posts that appear on social media platforms. We create strong identities and professional graphics that sell you and your products. Simply put, our creativity will set you apart from your competitors.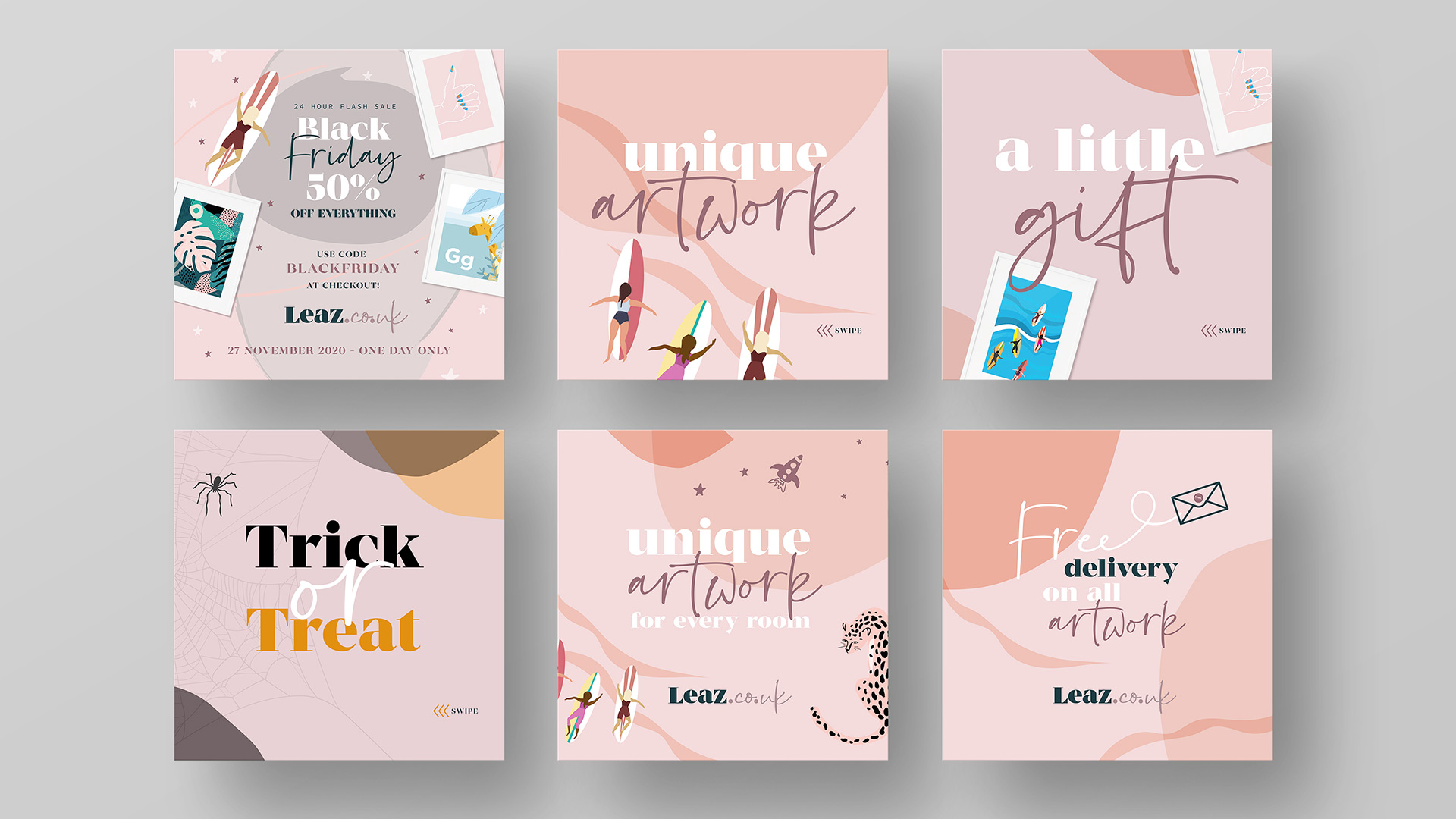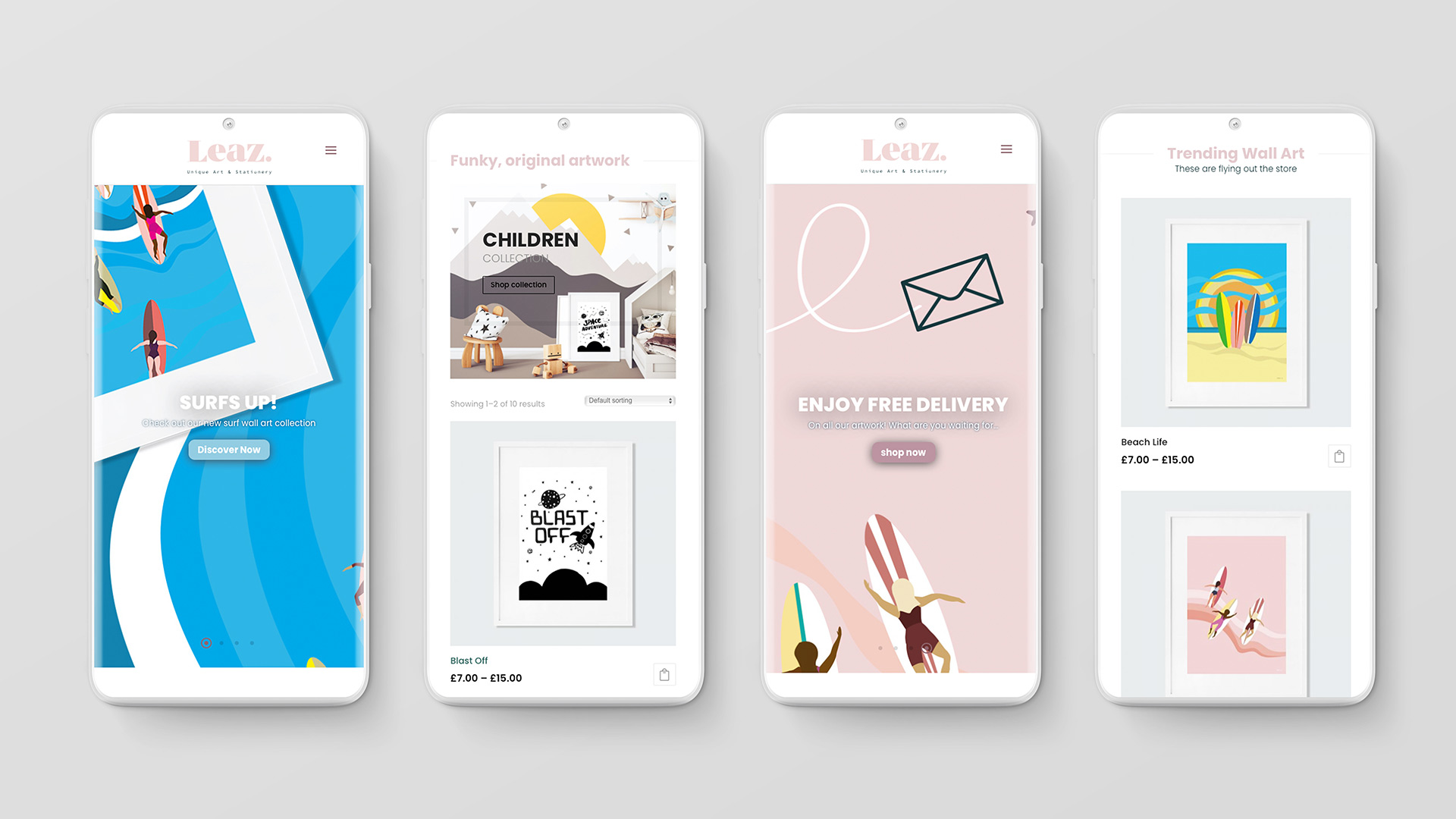 eCommerce website
Not only did we create the look / feel and direction of the Leaz. brand we also built them a sparkling, easy to use and vibrant eCommerce store. The website reflects the core themes of the brand and allows customers to view all of Leaz's products in an online gallery format. The flow from discovery to purchase is fluid and direct, allowing for easy conversions, also, the store acts as a great information hub, furnishing customers with all of the latest info from the world of Leaz!
Support
Our services don't just end when we hand over a website either, we work with Leaz on a monthly basis to ensure that their marketing materials are always on point and on brand. Leaz realise that it's super important to keep the message consistent and the quality high!
We offer social media monthly support and so much more, If you would like to find out how we can help you and your team get in touch!